News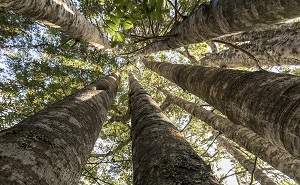 January 16, 2020
The Myrtle Rust Strategic Science Advisory Group and the Kauri Dieback SSAG agreed to merge at a recent combined meeting to discuss the future of the two groups. The decision was supported by all SSAG members present, including government, industry and Māori.
Read more about 'Myrtle Rust and...'
---
January 16, 2020
It was agreed that Te Tira Whakamātaki, Māori Biosecurity Network will lead development of a national germplasm and seedbanking strategy, in partnership with the Department of Conservation which will coordinate the government's work in this area. Pictured: Ken Hughey, Myrtle Rust SSAG Chair and Department of Conservation Chief Science Advisor.
Read more about 'Myrtle Rust SSAG...'
---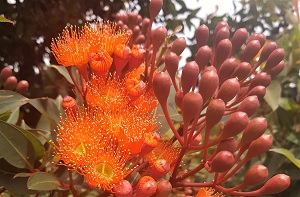 January 16, 2020
New resources on this website include practical advice for Kiwi home gardeners (when to prune, how to remove infected plants and when not to plant), and how to reduce the impacts of myrtle rust through plant selection. There's also info on Biosecurity New Zealand's role now it's no longer involved in long-term management of myrtle rust. (The Department of Conservation, councils and other agencies continue to be involved in long-term management - see the Auckland Botanical Garden's article below - 14 Jan).
Read more about 'New practical...'
---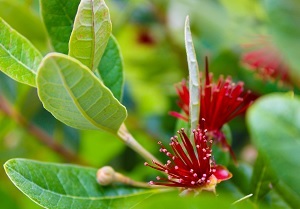 January 15, 2020
Finding ways to keep all organisations with an interest in myrtle rust stay connected was the focus of the first meeting of the new Myrtle Rust Stakeholder Group in November.
Read more about 'Stakeholders staying...'
---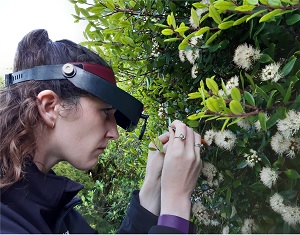 January 14, 2020
Bec Stanley, a Curator at Auckland Botanic Gardens and Chair of the Botanic Gardens Australia NZ outlines ongoing work to monitor for myrtle rust and collect seeds in order to safeguard Aotearoa's myrtles. (Photo: Emma Bodley, Auckland Botanic Garden Conservation & Records Specialist hand pollinating Rata Moehau.)
Read more about 'On-the-ground work to...'
---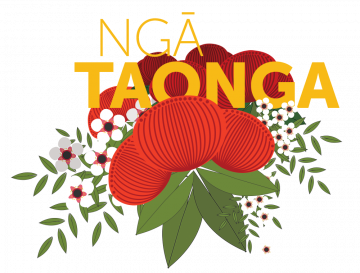 January 10, 2020
This New Zealand Garden Journal article Impacts of myrtle rust in New Zealand since its arrival in 2017 (Dec 2019) provides a great summary of knowledge of myrtle rust in New Zealand to date. Written by Plant & Food's Rob Beresford and a team of co-authors, it reviews information available since the disease was first found in New Zealand, including key research findings from the MPI-funded projects.
The article highlights how stakeholders across organisations are collaborating to safeguard and sustain New Zealand's myrtles. Thanks to the Royal New Zealand Institute of Horticulture for their kind permission to publish this article on www.myrtlerust.org.nz to help keep everyone interested in myrtle rust up to date with the latest news and information.
Read more about 'Impacts of myrtle...'
---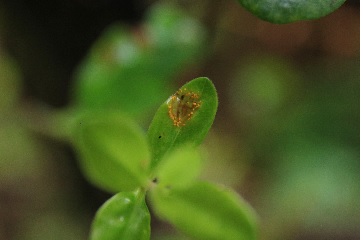 January 07, 2020
A long-term monitoring form for myrtle rust has been developed and is available on www.myrtlerust.org.nz for surveillance in New Zealand. The form is designed to be used by a wide variety of groups who have some level of knowledge of myrtle rust symptoms and who will be monitoring symptoms on specific host trees or stands of trees over time.
Read more about 'New long-term monitoring...'
---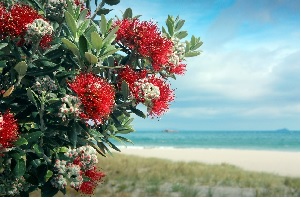 November 20, 2019
Four new projects are underway within Ngā Rākau Taketake that address key science priorites identified in the kauri dieback and myrtle rust strategic science plans:
Mātauranga Māori Surveillance Framework
Funding for urgent monitoring of myrtle rust this season
Te mauri o te rakau, te mauri o te ngahere, te mauri o te tangata (The life force of the trees, the life force of the forest, the life force of the people)
Tools for detection and management
There are opportunities to get involved. 
Read more about 'New investment in...'
---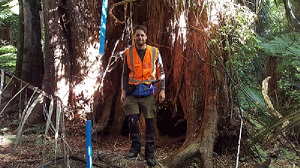 November 19, 2019
The Beyond Myrtle Rust Programme is proud to be sponsoring a myrtle rust symposium at this year's New Zealand Ecological Society Conference in Christchurch where presenters will share myrtle rust reserach updates. They include Manaaki Whenua's James McCarthy, pictured, whose work was originally funded by MPI, and is now being carried on under the BYM reserach programme.
Read more about 'Researchers to share...'
---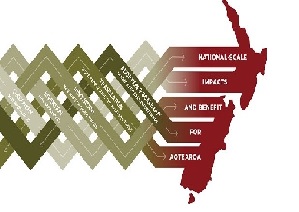 November 19, 2019
The Ngā Rākau Taketake (NRT) scoping group pitched their Investment Prospectus to a 'dragons den' earlier in the month, receiving lots of positive and constructive feedback. Read more about their timeline and the 2024 goals for safeguarding New Zealand's myrtles and kauri.
Read more about 'BioHeritage scoping group...'
---